Making B2C Connections with B2B Audiences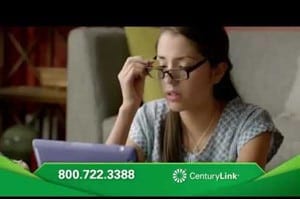 Sure, B2B marketers are all about the numbers. How much of my budget can I allot to this campaign? How will this impact ROI? How many leads will this program generate?
But how do they really feel?
Emotion is an aspect of B2B marketing that shouldn't be forgotten. B2B marketers can take a page from their B2C counterparts book and create an emotional bond with customers and prospects to build an ongoing relationship.
As AdExchanger reports, CenturyLink is using consumer branding techniques. Following a national television campaign aimed at its consumer business, the telecommunications provider is getting ready to mount a second round of TV ads targeting its small-to-medium business segment and enterprises.
The B2B sales boost from consumer exposure is also why the team has increased its sports sponsorship affiliations, CenturyLink CMO Bill Hurley told AdExchanger. These include marketing deals with the NFL's Denver Broncos and Seattle Seahawks, Major League Baseball's Arizona Diamondbacks and the Minnesota Timberwolves NBA franchise.
Many B2B brands are getting emotional with their audiences. Risk insurance marketer Hiscox recently launched the "I'mpossible" campaign, to highlight the often positive results that can come from small businesses taking changes on themselves.
"We've learned through research that people believe in themselves way more often than not, so let's celebrate that fact," says Russ Findlay, CMO, Hiscox. "Let's take on risk in a positive way."
Also this month, Aqua Pharmaceuticals used virtual reality technology to help dermatologists have empathy for their teenage patients going through a rough time with acne scarred skin.
"It really hit home and reminded the doctors why they do what they do," says Jim Demaioribus, vice president of marketing at Aqua.
Related Articles:
Building a B2B Loyalty Program With B2C Tactics
The Real Differences Between B2B and B2C Marketing