Better B2B Marketing: 5 Tips for Improving Engagement (and ROI)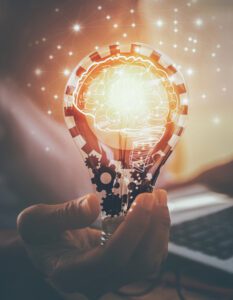 Need ideas to crank up the heat on your B2B marketing programs? Check out these hot tips from the faculty of LeadsCon's Connect to Convert, Sept. 25 to 27 in Boston.
Get everyone on board. Launching a big initiative? Makes sure as many internal decision makers and influencers as possible are in the loop. When Relation Insurance went through a renaming process, a naming committee was created that included folks from all facets of the business, including everyone from senior leaders to entry level employees in marketing, IT, legal and HR.
A planning task force for the rebrand oversaw two phases of the rollout, a soft announcement and a hard launch. "We wanted to be super transparent and keep everyone in the loop, and we also needed to build momentum and excitement," says Natalie Zensius, SVP of marketing communications at Relation. "And, we wanted to buy ourselves some time to put all the pieces in place—we knew everything wouldn't go to plan, so a phased rollout let us drip things out as they became available to keep people's interest."
Get personal. Expect far more granular personalization in account-based marketing moving forward, says Tom Shapiro, CEO of Stratabeat. Although targeting and customization is at the heart of ABM programs, many companies are still targeting at the industry or account level. The majority of ABM marketers (65 percent) believe that their personalization efforts are merely average or below average, according to Evergage, revealing a major area of ABM that is underutilized.
"Personalization does not necessarily need to be at the individual stakeholder level, either," Shapiro notes. "Beyond account-based customization, you can conduct "One-to-Few" ABM, where you keep the bulk of the approach (say, 80 percent) the same, while customizing 20 percent per target."
---
More From the Connect to Convert Faculty:
---
Create a sense of urgency. Will you get a computer virus? Are your co-workers going to quit? We're all human, and the threat of something bad will get people to pay attention. Create a sense of urgency in your B2B marketing creative. But don't go overboard, warns content marketing pro Mary Hart. Is your email really the last chance someone has to sign up for something? Or, will there be 10 more "last chance" emails coming the recipient's way? Don't cry wolf—if you say this is a last chance offer, follow through and give them an incentive to take advantage.
Listen and learn. To learn the language of IT pros, power management solution Eaton took to the IT social network Spiceworks. Rather than trying to hard sell there, it listened, asking opinions and engaging in real conversations to get to know people. "Social media watering holes have been very useful to get to know them on a one-on-one basis," says Molly Miller, digital demand and campaign manager.
Eaton knew if it wanted IT pros to engage with the brand and fill out forms to download a whitepaper or a brochure, it needed to be worth the effort. Through on-site visits with prospects, they saw again and again that IT pros decked out their workspaces with toys. So the brand rolled out a campaign whose central element was a series of desk toys. Each campaign element gave the toys personalities and make them the voice of the brand across multiple channels, in banner ads, print, gamified experiences, social media, email and even at trade shows.
---
Want to hear more tips on B2B marketing trends, lead gen, improving marketing ROI, digital marketing and more? Join us at LeadsCon's Connect to Convert 2019 in Boston, Sept. 25-27!
---
Break down the silos. B2B marketing pros have to work extremely closely with sales and let them know the message they need to be selling, says Kenneth Kinney, host of the marketing podcast "A Shark's Prospective" and VP of marketing and digital strategy at Ai Media Group.
"There can be a little bit of a fiefdom issue—you've got to work extremely closely and let sales know the message they need to be selling," says Kinney. "The sales team might want to claim a sale, but so will marketing. You need to work together. Sales people need to understand where a lead is coming from and that they're not all going to be 'Glengarry' leads, so they might have to work harder. Customers don't live in silos so make certain that your marketing, advertising and sales/marketing integration align."