The April B2B & Martech Top 10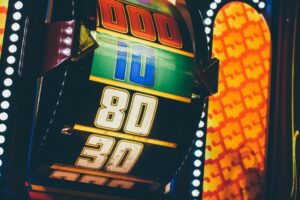 Miss any of our most popular B2B and martech stories in April? Here's a recap.
7 Tips for Better Direct Mail
If you're looking for a multichannel lift, consider adding direct mail to your mix. Check out these seven ideas for integrating mail into your marketing strategy
How to Build—Or Destroy—B2B Loyalty
Spiceworks recently surveyed more than 500 IT buyers to examine their buying habits, what tech products they're most loyal to, and how this loyalty is gained and lost.
Ten Questions to Ask Before You Hire a New B2B Agency
We talked to several B2B shops from the Chief Marketer 200 to get their take on the questions brands should ask agencies (and themselves) to find their marketing soulmates.
Getting Website Design Right With Proper UX Design
UX design isn't only creating pages of neat boxes and placeholder copy for visual designers to make pretty. This is the stage to conduct the discovery work and develop the strategic insight to translate that research into the bones of the website.
Grant Thornton Teams With PGA for New TV Spot
Audit and tax advisory firm Grant Thornton is leveraging a partnership with the PGA in a new TV spot featuring pro golfer Rickie Fowler.
Q&A: Coalfire on the Challenges of Selling Cyber Security
With new breaches being revealed on an almost daily basis, cyber security is a red-hot topic. For cyber security professional services firm Coalfire Systems, this makes educating potential and current customers more important than ever.
5 Reasons to Consider Keeping SEO In-House
Should SEO work be done in-house or outsourced? There are many benefits to building an in-house team if your business can support it.
Creating Great Customer Experiences: 4 Areas to Master
CMOs understand that exceptional and consistent customer experiences can lead to revenue growth. But what does a great customer experience entail?
Three Key Reasons to Invest in Brand Marketing
Brand recognition and awareness play a huge part in building credibility with customers and helping the sales team close a deal.
Automation, Martech Experts in Demand: Salary Guide
In the market for a new martech gig? UX designer/developers, marketing automation managers and front-end developers are among the highest in demand, according to a new salary guide from Mondo.